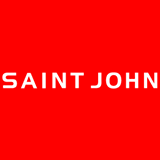 Saint John is a product line designed and manufactured by Marxu International Ltd.  Saint John product is now available at Studio FH
Marxu International Ltd is a classic toy and gift company that has its humble beginnings since 1995. It started off as a tiny tin toy factory in shanghai, and has grown leaps and bounds ever since.
Our hard work and undying efforts has paid off, and today our tin toy products are sold to many countries including france, germany, spain, uk, japan, australia and usa etc.
Till date, our family of speciality tin toys includes some unique members, eg. A licensed japanese toy character named "astro boy"; and a chinese toy character nicknamed "red guard". Along with 10 other new products, we hope that our family of tin toys will create a new sense of excitement among toy lovers like never before. And with your continous love, support and patience, we at Marxu International Ltd will continue to design, innovate and develop more wonderful and unique tin toy products in the many years to come
Welcome to the world of Marxu's tin toys' collection.